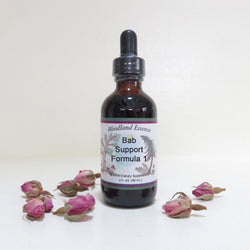 Contains: Cryptolepis root (Cryptolepis sanguinolenta), Sida leaf (Sida acuta), Alchornea leaf (Alchornea cordifolia), Red Sage root (Salvia miltiorrhiza), Baikal skullcap (Scutellaria baicalensis), Hawthorne leaf, flower and berry (Crataegus spp), Bidens leaf (Bidens pilosa), Sweet Annie leaf (Artemesia annua), & Cat's Claw bark (Uncaria tomentosa) in certified organic non-GMO cane alcohol and pure Adirondack water.
Safety considerations: Avoid use in pregnancy and breastfeeding. May interact with anticoagulants, diuretics & immune-suppressive medications.  If you are using  pharmaceuticals, please consult with your health care provider before taking herbs.*
About: The herbs in this formula work synergistically to support the body systems, including cardiovascular, liver, nervous, immune and respiratory. A broad-spectrum blend of Chinese herbs that have a long history of use in TCM. This blend has bitter, sweet, astringent, cold and dry qualities that support hot, damp situations, along with moving and clearing.
Recommended Dosage: 2 dropperfuls, 3 times per day in juice or water. *Please note our recommended dosage may differ from other sources.
*This statement has not been evaluated by the Food and Drug Administration. This product is not intended to diagnose, treat, cure, or prevent any disease.